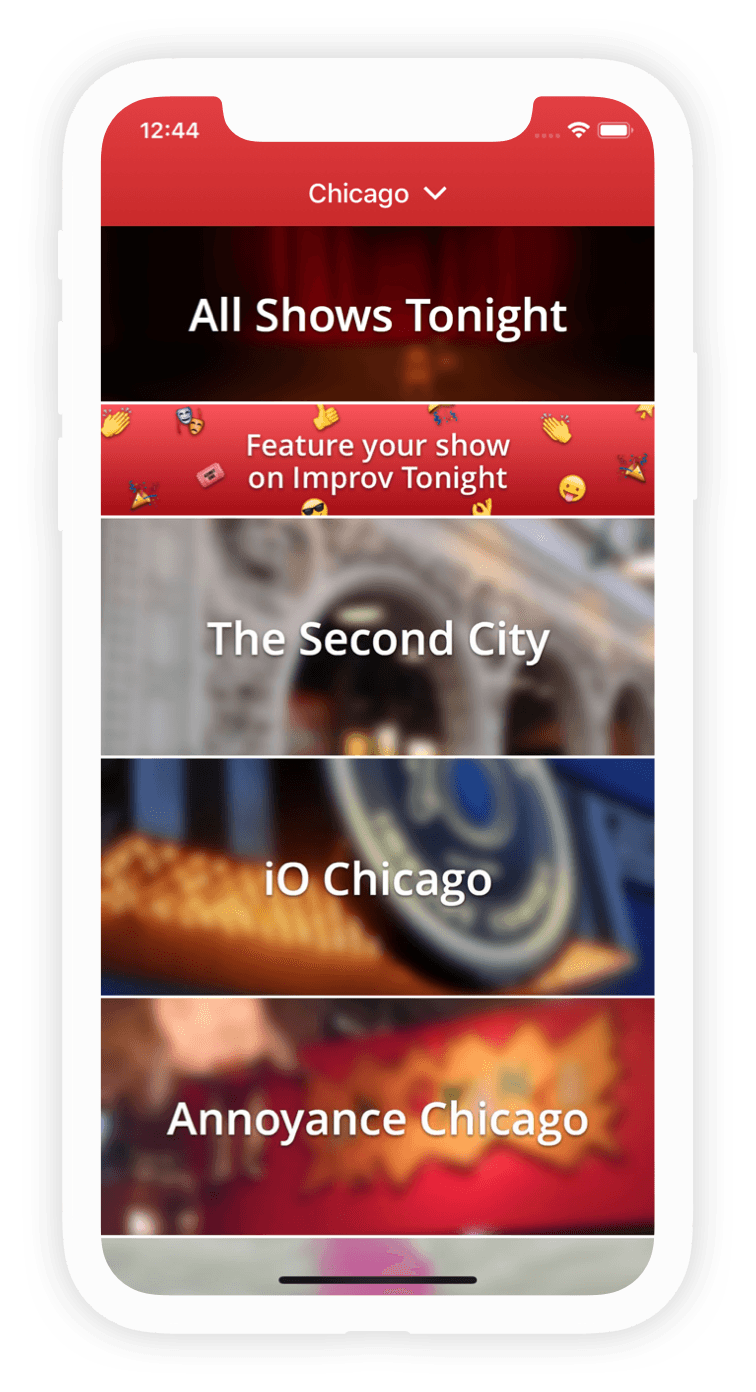 The easiest way to find live comedy shows around your city.
Improv Tonight is an app I created to scratch my own itch. I am very active in the local improv theatre scene in Chicago, but found it was very difficult to quickly see what shows were playing around town. The old method involved having to visit each theatre's website to get the showtimes, most of which did not play nicely with mobile.
With Improv Tonight, one can quickly see all the shows playing around their city in less time it would take to load a single theatre's website.
To date, Improv Tonight has been used by thousands of users from all over the world, and continues to grow daily.
Visit Website