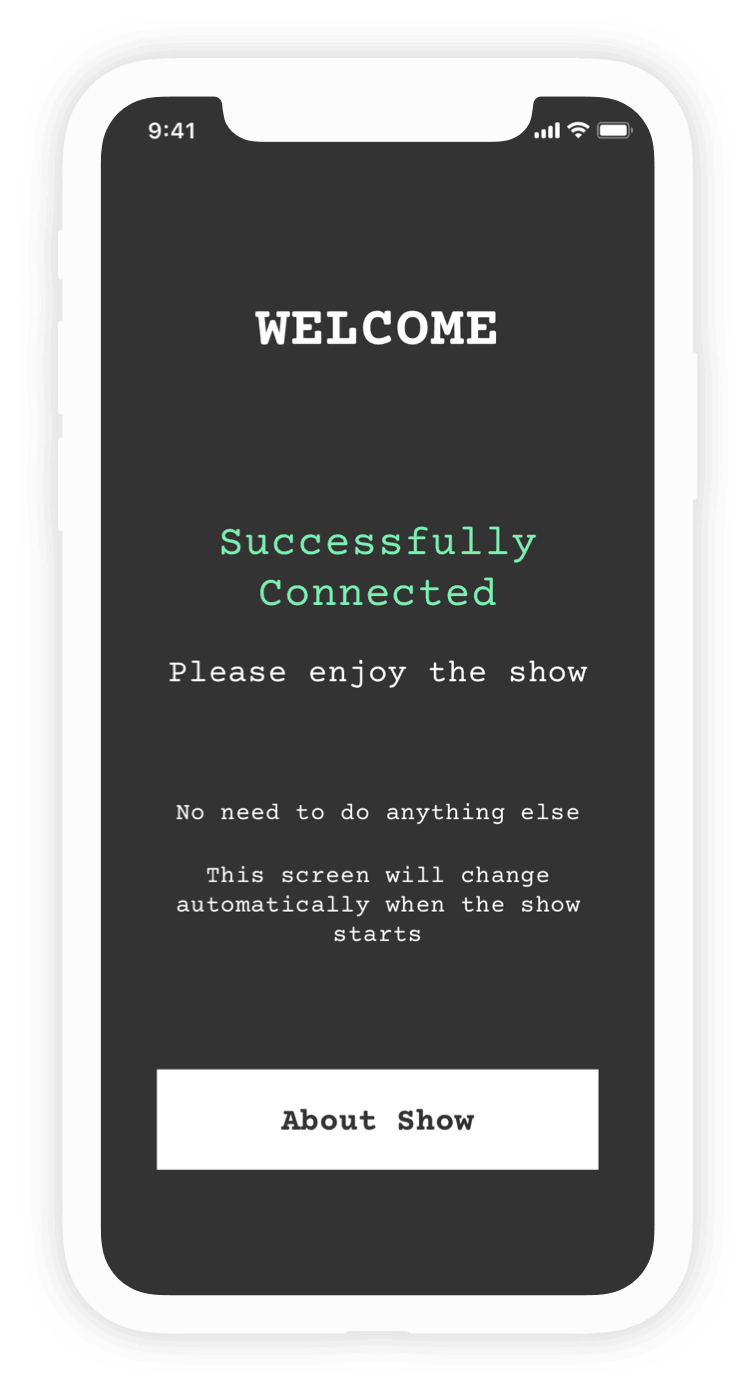 Be a part of the show, all from your phone.
Witi, An Interactive Show is a theatrical show I created to explore the intersection of theater and technology. During the performance, the audience can interact in real-time with the performance via a custom app I designed and developed. Together, the audience helps bring to life the first "creative" AI, called Witi.
Throughout the show, the audience paints, composes music, takes selfies, and more, all impacting the show to create a new experience each time. I wrote, designed, and performed the show at the world famous iO Chicago theater.
Visit Website